Last week, I drew all of the boss of Touhou 12 UFO because I think that it's my favourite Touhou game.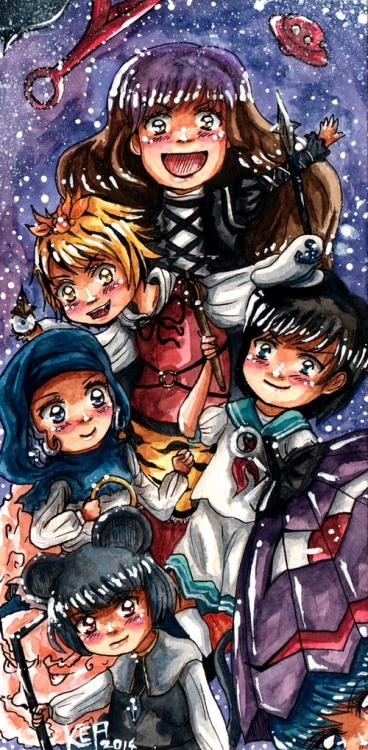 As usual,
 This is a watercolour... Nue is hidden in the top because she's the extra boss, I never met her in this form... Too lunatic for me ! ╮(╯▽╰)╭
And now, this is "to make small talk" time ! It's very sunny today and the sky is really blue !