These days I took a small break concerning drawing. I mostly read some manga or played at Harvest Moon, Wario Ware Touched, a game of Black Jack and... Candy Crush Saga... I'm a junkie...
But today I finally drew :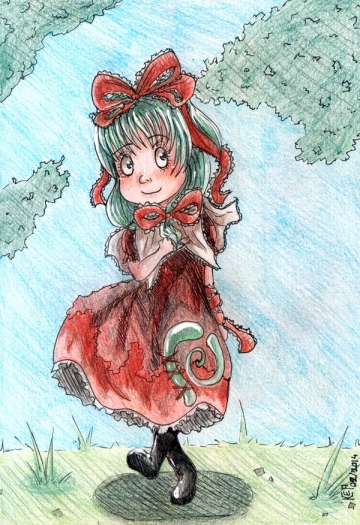 Just a little Hina with coloured pencils in my sketchpad. (⌒▽⌒)
And below, a fanart that I made for a Facebook friend... Two weeks ago...